Flightradar Heathrow Airport
London Heathrow airport can be found just to the west of London. It is the busiest in the United Kingdom, and one of the busiest in the world, so it is a real hub for both national and international flights. There are always many flights in the air around Heathrow, all of which can be followed easily using the Flightradar Heathrow Airport below. Simply zoom in on the map around Heathrow, and you will see all of the flights currently in the air around the airport. You can select individual flights to follow, or you could just watch them all go by.
The History of Heathrow Airport
Heathrow airport began as early as 1929, when it was only a small airfield, and the land around it was fields and farms. A local village, Heathrow, would serve to give the airport its future name. Although the airport was in construction during the second world war, it was not completed until 1946, when it began to be used by civilian airlines. In 1966 the airport was renamed from London Airport to Heathrow Airport, the name which it still carries. Heathrow has since become the largest and busiest airport in the United Kingdom, servicing over 75 million passengers every year, to hundreds of destinations, aboard flights which can all be tracked using the Flight Tracker on this page.
Destinations from Heathrow Airport
There are flights to destinations all over the world from Heathrow Airport – to over 180 different places. All of these can be easily tracker using our Flight Radar. You could track a flight from Heathrow to anywhere in the world; some of the most popular destinations being New York, Dubai, Hong Kong and Los Angeles. Heathrow doesn't just fly to distant and far flung places though, as many of the most popular destinations are nearby in Europe, such as Dublin, Frankfurt and Amsterdam. You can follow these flights live to all over the world using our Flight Tracker – all the way from Tokyo to Toronto.
Flightradar Heathrow Airport – Track specific Airlines!
You can take a flight with almost any airline from Heathrow; this is to be expected with such a busy airport. However, some airlines service more destinations than others from Heathrow. The airport is the hub for the major airline company 'International Airlines Group' which was formed from a merger between British Airways and Iberia, two of the largest airlines in Europe. From outside of Europe you could take a flight from Air Canada, American Airlines, Qantas, United or Virgin Atlantic, along with almost any other airline you could think of. A flight with any of these airlines can be followed easily along its route with the Flightradar on this page.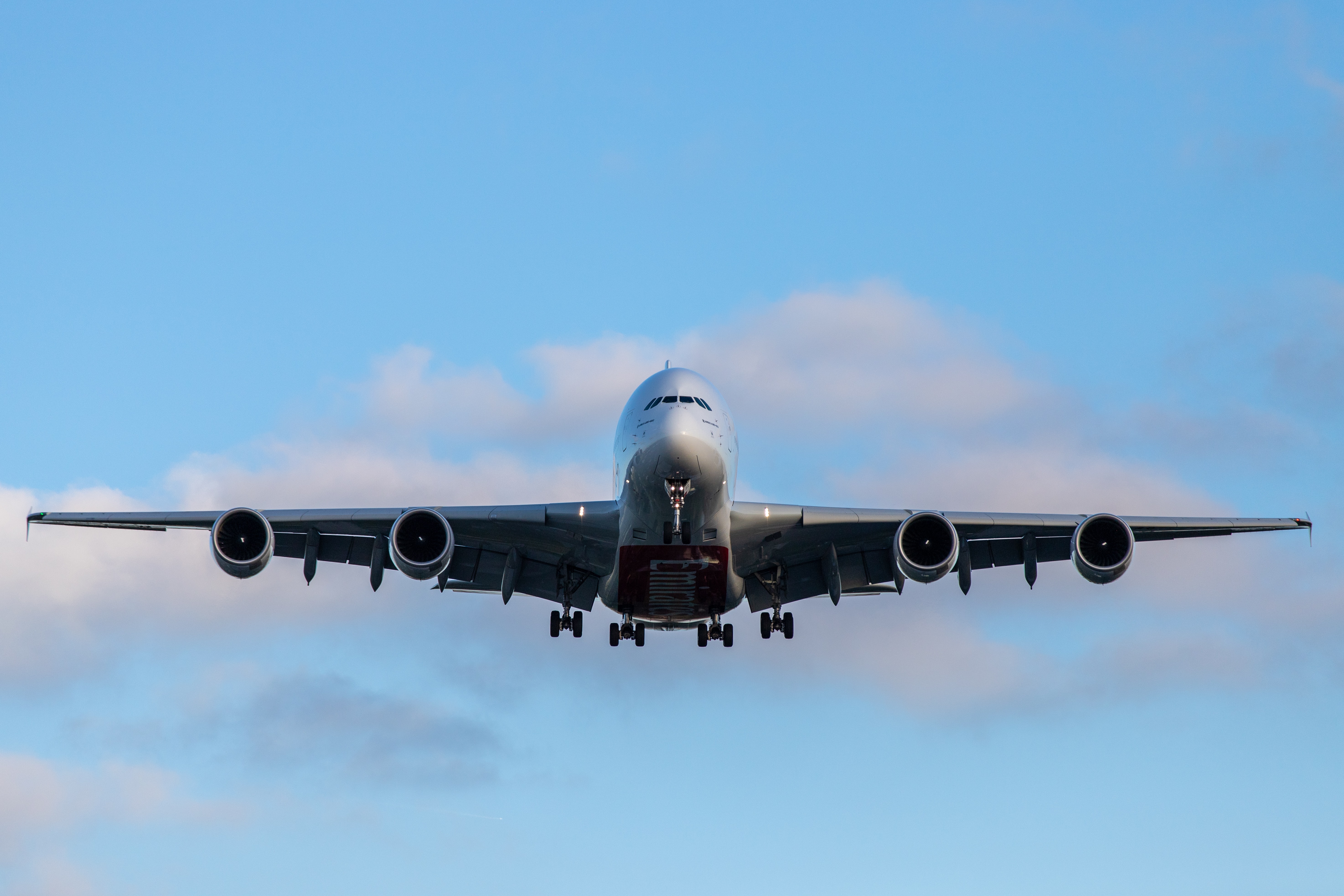 Flying from Heathrow Airport
As Heathrow Airport is such an enormous and busy airport, there is no such thing as one sort of person who might want to fly from there. All you need to be to travel from Heathrow is keen to explore somewhere in the world – it doesn't matter where. Take a look at the Flightradar Heathrow Airport above to see some of the routes you might want to travel on. You can easily travel to Heathrow from almost anywhere in the country, so no matter where you live, Heathrow might be the perfect place to start your journey to anywhere in the world.