A Flight Radar (or Flyradar) is an application that makes finding and tracking planes as easy as can be. Perfect for both plane spotters and anyone who wants to see if a loved one's flight has been delayed. Flight radars tell you about flight's departure and arrival times, and the routes that they take through the air. A flightradar also stores flights in its database, so you can review air traffic history too.
The flight radar below is free to use so you can start your ow flight tracking experience right away. The only thing you need is a PC, Smartphone or Tablet. More information, tips and tricks about using a flightradar can be found further down this page.
What is FlightRadar?
A flight radar plots the actual live position of a flight on a map. This is usually done by combining real time flight tracking information with google maps.
These trackers keep tabs on planes as they are actually moving. This means that you can see a plane's route and arrival and destination times with the utmost accuracy.
People can also use a flight radar as a plane finder. This means that you can home in on a particular flight that is of interest to you. You can do this either by flight number or by homing in on an airplanes exact location. Once you've slected a plane the flyradar will start tracking it. Doing so will give you a totally accurate insight into where a plane is at any given time.
Here are some interesting facts about tracking planes:
Similar trackers exist for other types of traffic and transport (one example is cargo ships). These other trackers tend to have a very similar format to live flight radars.
Live flight radars use similar radar technology to that deployed by air traffic controllers. As a result, users will need to be online in order to track and find flights while using a flightradar.
Combining location data and satellite signals, a plane finder will help you to pinpoint any flight.  It does so for flights that are close to you as well as international flights anywhere in the world.
Key features and advantages of  FlightRadar
A flyradar can be used to track flights simply by using an interactive map to see which flights are currently in progress. Click on a flight to find out more about a specific plane that is of interest to you. Secondly, the radar can be used to find data about flights that have taken place in the past. It does so by accessing the database of historic flights. This will tell you their arrival and departure dates and times, journey times, routes, plane types and passenger numbers. Finally, the radar enables you to 'pin' flights (i.e. mark out flights that are of particular interest to you) so that you can focus on them with ease.
Though most plane finders have the same basic structure, not all of them will have the breadth and depth of features offered by the radar on this website. With it, you can access numerous enhanced tracking features that optimise your flight tracking experience.
What a plane finder can mean to different people
Online flight radars are accessed on a daily basis by a wide variety of users across the world. Plane spotters love using these tools to find out when aircraft that they are interested in will be coming in to land. Moreover, when waiting in an airport, we can find out when a connecting flight is on its way. We can also see when planes that are carrying our friends and family are due to touch down or depart.
Using a live flight radar is exciting in its own right, though. A large proportion of the logons are simply from individuals who are neither plane spotters or air travellers. A lot of people are just mesmerised by the ability to see air traffic zooming across the world with a beautiful, organised symmetry.
How to track flights above the UK using a flyradar?
While in the United Kingdom, when you load up the flyradar website or app, the geolocation element of the radar will instantly show you the flights in your local area. Additionally, you can filter your searches by location by using the flyradar's built in search field.
Using flyradar data to visualize airtraffic above the UK
The data visualisation shown in the video below shows the air traffic above the UK on your average Summer day. The video was created by using data recorded from over  seven thousand flights on random day in June.

Tracking flights near Heathrow with FlightRadar
With flightradar.co.uk you can track planes near Heathrow no matter where you are in the world. If you are physically in Heathrow, this live flight radar's technology will identify your location and automatically show you flights close to you. When not physically situated in Heathrow, use flightradar's search function to filter your search results by location. Select Heathrow or Southern England as your location, and you are ready to go.
How a flyradar can be useful when spotting planes
A live plane finder will make plane spotting a breeze. Use it to see all air traffic in the local area, or filter the results to home in on aircraft types that are of most interest to you. The flight radar is also handy for planning your plane spotting sessions as the data that it provides on routes and flight times makes it easy to see when an aircraft of interest will be flying overhead or coming into land near you. If you are having trouble identifying a given aircraft, flightradar's premium image recognition service will tell you all that you need to know about it.
Tracking a flight by flight number using a Plane finder
The basic technology behind any flyradar is Automatic dependent surveillance – broadcast or ADS-B. This radar based technology is used for most live flight radars. The Planefinder.net radar integrates maps with real time flight data. This plane finder in particular is known for the attractiveness and intuitiveness of its display. Graphics depict aircraft moving across the map, showing their position and direction of travel.
Tracking a flight by flight number using the plane finder is very easy. You can either search for the flight number in the search bar and the radar will pinpoint this flight for you on the map. Alternatively, if you know the flight's location you can simply see where it is on the map and click on it. Try it out for yourself wit our free plane finder!
A Note from the flight radar team
We do our best to keep our website updated much as possible to serve you with fresh and accurate info. Together with our visitors we aim to make flightradar.co.uk a big succes. We hope you have a great time tracking flights using our website. For any inquiries or suggestions please refer to our contact page.
Next to a lot of flightradar information our website offers:
Information about using a flight tracker on pc, smartphone or tablet
Everything you need to know about Gatwick arrivals
Information about tracking planes near the UK's busiest Airports
Information on tracking Easyjet flights
Summary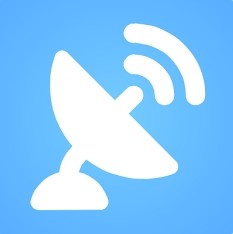 Author Rating
Software Name
Flight Radar: Free Flight Tracker
Operating System
Software Category
Landing Page