Flight Tracker
Global flight tracker systems provide a useful and long-awaited service that is proving to be of real value for anyone wanting real time information on flights worldwide.
While global flight tracker technology has been around for a long time, it was only available to the aviation industry. It only recently became available to anyone with Internet access.
These tracking systems are often used by friends or relatives waiting to greet passengers from a flight and plane spotters. Taxi companies, hotel managers and stranded passengers waiting for a connecting flight also find the software particularly useful.
Are you curious to explore the usefulness of flight tracking for yourself? With the free live Flight Tracker below you can turn any smart device into your own plane tracking system!

Flight Tracker Technology
Virtually all commercial passenger and cargo flights, wherever they are in the world, can now be tracked in real time. Aircraft are plotted against a map and their progress viewed on any computer, smartphone or tablet with Internet access.
This is achieved by collecting data from radars and transponders on planes. These send out flight information to flight data centres, which, in turn, distribute the flight data online in real time. This technology is also know as automatic dependent surveillance – broadcast or ADS-B. You can read more about ADS-B in this Wikipedia article.
FlightRadar24
Flight tracker sites and apps receive and process the data and display it in graphical form. The one company that leads the field in flight tracker services is FlightRadar24. Their live air traffic display is available on any browser or as a downloadable app for Android and iOS.
Flight Radar's flight tracker service was started up by two self-confessed aviation geeks. Given the huge amount of technical information provided for every flight, that's no surprise.
Flight Tracker 24 full of features
The software behind flight tracker 24 is very well designed and intuitive to use. The graphics are neatly put together so you can easily keep an overview of any crowded airspace.
Zooming in to any part of the world map is simple and plane-shaped icons are shown on the map at the plane's current location. Clicking on any plane's icon reveals a wealth of information about the flight. Many people simply want to know if a plane is going to arrive or take off on time and if not, how much of a delay they should expect; but for aviation enthusiasts there's a wealth of technical information to get their teeth into.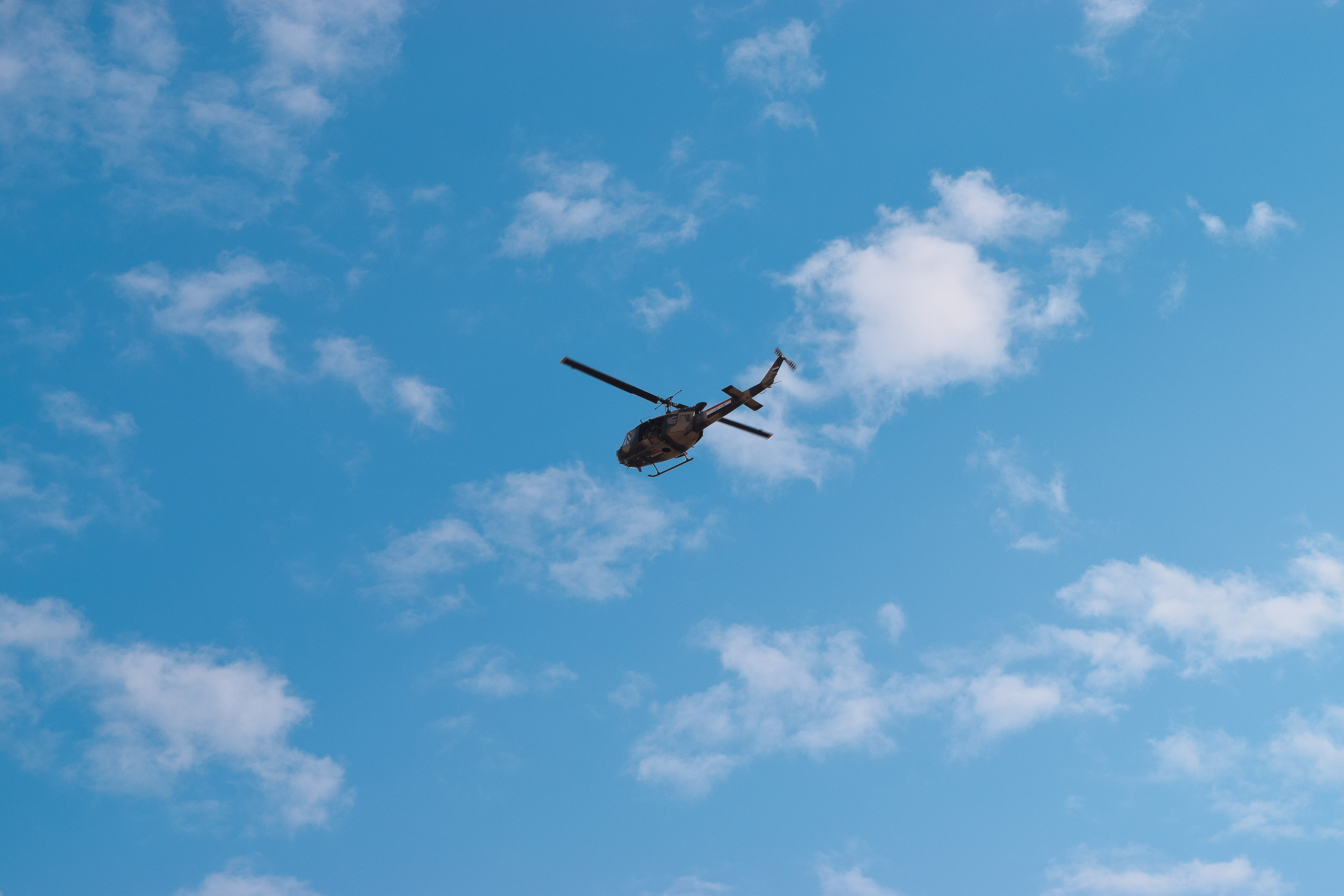 Tracking flights
On first loading the site, a section of the world map, (courtesy of Google Maps) appears. If your're using a GPS enabled smart phone, or a PC with an Internet browser that already knows your location, the section of map that appears should be your part of the world. The map will be overlaid with small aeroplane-shaped icons representing the actual planes at their current location.
As with any Google map, you can zoom in or out with the '+' and '-' controls at the side of the map or click and drag the map to move to any part of the world. The data is constantly updated, so all airborne planes can be seen making their way along their route while planes at airports remain stationary until takeoff. It's fascinating to watch so many flights in progress at the same time. Most first time viewers find it hard to believe that so many planes even exist.
Flight and Aircraft Information
Clicking on any plane's icon opens a small screen panel with tabs that lets you see a lot of information about the flight and the aircraft including the flight number, the origin and destination, distance of route, the scheduled and actual takeoff time plus the scheduled and estimated landing time. Also displayed are the ground speed, air speed, current altitude, total estimated flight duration and the remaining duration of the flight.
Our websites provides easy to use flight tracking for the following airlines:
For Aviaton Enthusiasts
The rest of the information is of far more interest to plane spotters and other enthusiasts than to anxious passengers waiting for a connecting flight. It reveals the type of aircraft, its registration number, plane transponder details, data source information and a lot more technical information and graphs of the kind that hardcore aviation enthusiasts love. Sometimes certain information is not available as it depends on whether the plane is transmitting it and also depends on whether you're using the free version of the service or the paid version, which provides even more information.
Filtered Results
Unfiltered flight tracker data can be overwhelming. Trying to keep track of a plane's progress visually on the screen is difficult while hundreds of other flights are sharing the same map area. It's not a problem. You can filter out all the other flights you don't care to see. Simply change the view from the default map view to the 'multi-select' view and click on any plane icon or icons to eliminate from the screen all flights except those you want to track.
Airport Information
This section of the site gives very useful information on most airports worldwide. It displays a live feed of departure and arrival times of scheduled flights, current time, temperature, wind speed and direction plus links to the airports' websites.
Historical Flight Data
Flighttracker24 is a great source of historical flight information, too. You can use the search function to see a huge number of past flights displayed at a much increased rate. An intercontinental flight that lasted 12 hours or so can be viewed in a few minutes. Pinned Flights are past flights that were of interest for various reason, even for morbid reasons. For example, the Egypt Air flight from Paris to Cairo that tragically disappeared in the Mediterranean Sea, and the German Wings plane that was intentionally crashed by the co-pilot in the Swiss Alps can be viewed and seen stopping all movement at their respective crash points.